Individual Voluntary Arrangement (IVA)
We are a specialist IVA provider for sole traders and the self employed.
Find out if you qualify for an IVA today
A single, affordable payment
Pay what you can afford each week/month.
Debts significantly reduced
Repay part of your debts and tax arrears to clear them all in full.
Interest stopped
No more interest nor charges added.
Full legal protection
All collection activity and legal action stopped; includes Tax, HMRC, Vat & PAYE debts.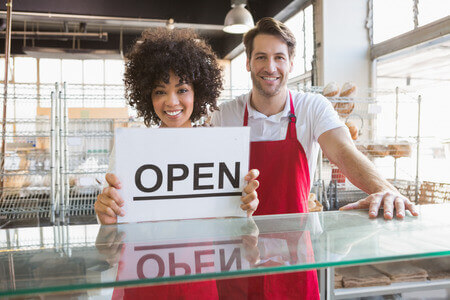 Over 70,000 people entered into an IVA in 2020. Find out if an IVA can help keep your business running.
How can an IVA help me?
IVAs have helped 1000's of people avoid bankruptcy and keep their business
Keep Trading - Keep Earning
Satisfy creditors while avoiding the complications that would come with bankruptcy.
Complex Financial Affairs?
Personal and business debts are included and covered in a single affordable payment.
Prioritise creditors
Continued supply of goods and services can be essential for trading. Debts to such suppliers can be prioritised.
Flexible repayments
If your business income is seasonal, your creditors may agree to allow payment variations.
Talk To The Experts
Many providers offer IVAs only for people on PAYE and straightforward financial affairs. Our practice specialises in complex cases for the self-employed and people in business partnerships.
Gary Birchall - Insolvency Practitioner & Insolvency Director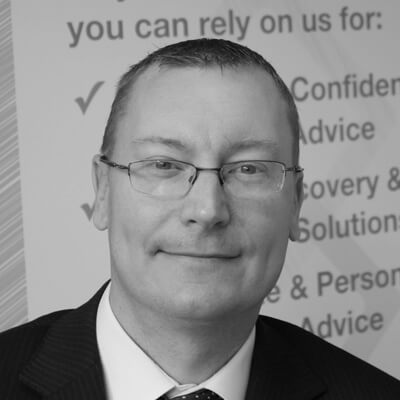 How Does an IVA work?
An IVA (Individual Voluntary Arrangement) is a legal agreement between you and those you owe money (your creditors).
You agree to pay off a percentage of your debt over a given period, by means of affordable repayments (normally 60 months).
If you owe more than £8,000, are struggling with payments but afford at least £80per month – an IVA may be the right debt solution for you.
Applying For An IVA
When you contact us we will chat about your current situation, including an assessment of your income, outgoings and your debts. This will tell us if an IVA is a good option for you.
Should an IVA be suitable – the next step is to draw up a formal proposal for consideration by your creditors.
If the proposal is approved by 75% of voting creditors by the value of debt the IVA is accepted, and all creditors are bound by its terms. All debts are frozen so no more interest or charges can be added.
Being In An IVA
Creditors must not chase you for payments of any included debts. So, no more letters, phones calls nor threats of legal action.
Provided you maintain payments – unpaid debt is written off at the end of the IVA, which typically lasts 60 months.
Your expenditure is expected to keep within reasonable guidelines – but you won't be asked to live in poverty.
Self Employed IVA example
Without an IVA
Applicant pays £500/m towards debts, which are:-
| | |
| --- | --- |
| Overdraft | £2,500 |
| Personal Loan(s) | £8,000 |
| Credit Card(s) | £6,000 |
| Includable unsecured debts to supplier | £8,000 |
| HMRC tax arrears | £5,000 |
| Total Current Debts | £29,500 |
| Further interest & charges while you're repay these could be as much as… | £6,000+ |
| Payments To Be Debt Free* | £35,500+ |
With an IVA
Applicant can afford £160/m towards debts:-
IVA payments
£160 * 60 months
Payments To Clear Debts
£9,600
Total Saving
£25,900

Payment levels depend on affordability of the individual applicant and are subject to creditor acceptance.
We can help with many types of debts
Not just debts from unsecured lending
HMRC & Council tax arrears
Debts with a Court Judgement
Rent, Gas and Electricity arrears
Catalogues & Buy now – pay later agreements
For other debts contact Company Focus for clarification
Unsecured debts only. An IVA should only be considered in extreme circumstances as failure to adhere could result in bankruptcy. Terms & Conditions apply.
Available in England, Wales and Northern Ireland only. Subject to creditor acceptance.